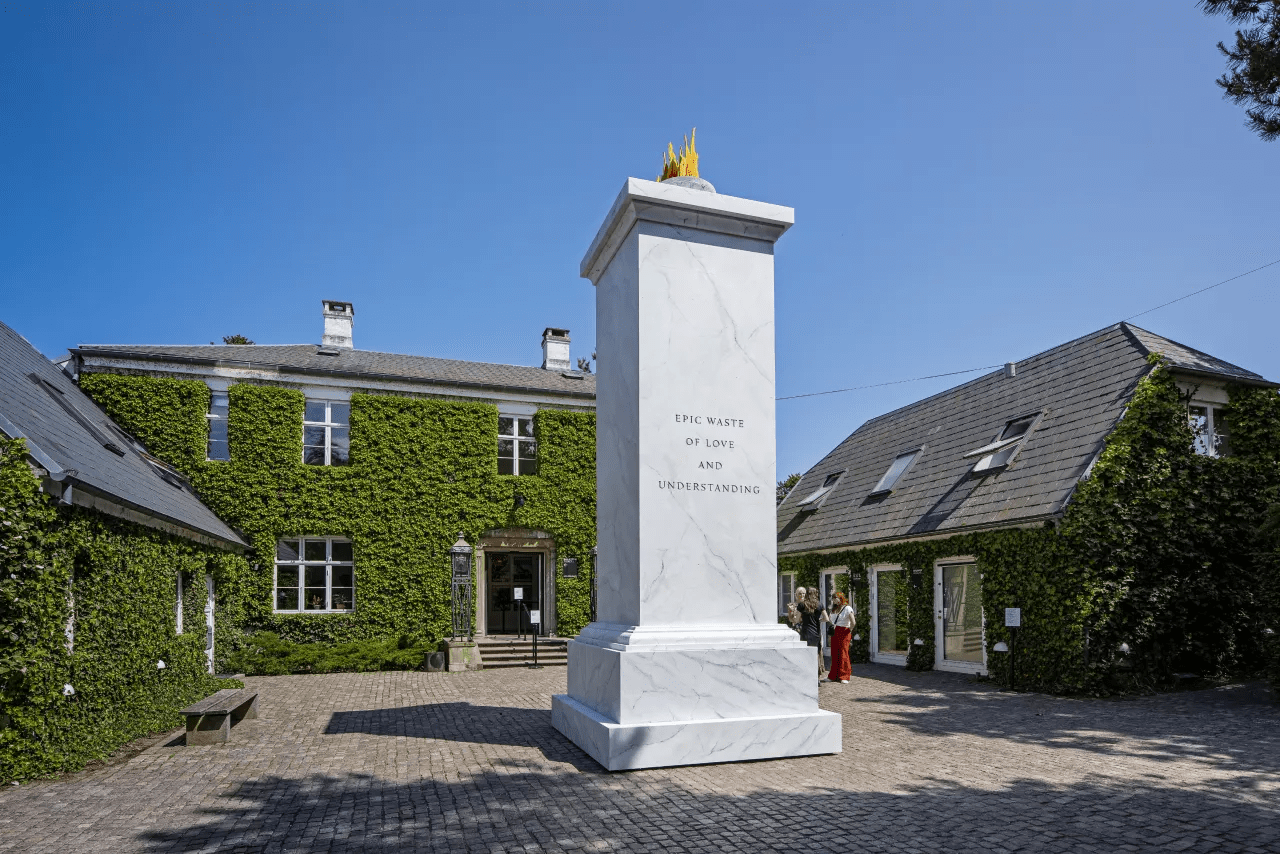 Icelandic artist Ragnar Kjartansson brings his 'Epic Waste of Love and Understanding' to Denmark's Louisiana Museum of Modern Art (until 22 October 2023)
The Icelandic artist Ragnar Kjartansson is tickled. His first retrospective in Scandinavia is opening at Louisiana Museum of Modern Art, north of Copenhagen.
'It's pieces from my oeuvre,' he says with a comic drawl. Kjartansson has never taken himself too seriously, even now as a world-famous artist: 'I find the idea of properness so crazy. It's just totally nuts.' He's speaking from Louisiana – the pinnacle of 'properness' – on a sunny morning, with birds heard singing in the background. It's so beautiful that it's hard not to laugh. And we do, constantly.
The title 'Epic Waste of Love and Understanding', filled with Nordic melancholia, was inspired by Kjartansson's wife, artist Ingibjörg Sigurjónsdóttir. 'We were having an argument and she said, 'I hope this is not just an epic waste of love and understanding,' and I said, 'Hold it there!"' A plywood monument in Louisiana's courtyard is a memorial to the epic waste, like the theatrical set of a cenotaph.
Kjartansson was brought up in the theatre, with famous Icelandic actors for parents. The earliest work at Louisiana shows his mother Guðrún Ásmundsdóttir spitting in his face – the first in a series that Kjartansson has returned to every five years. And yet, there are crucial differences between art and theatre: 'What I love about visual art is the ambiguity of things and the adventures that art allows one to go on.' Kjartansson never wants to dictate how an audience should feel about his work. He likens his mantra to a Rolling Stones song – 'No Expectations'.
Read full article at wallpaper.com