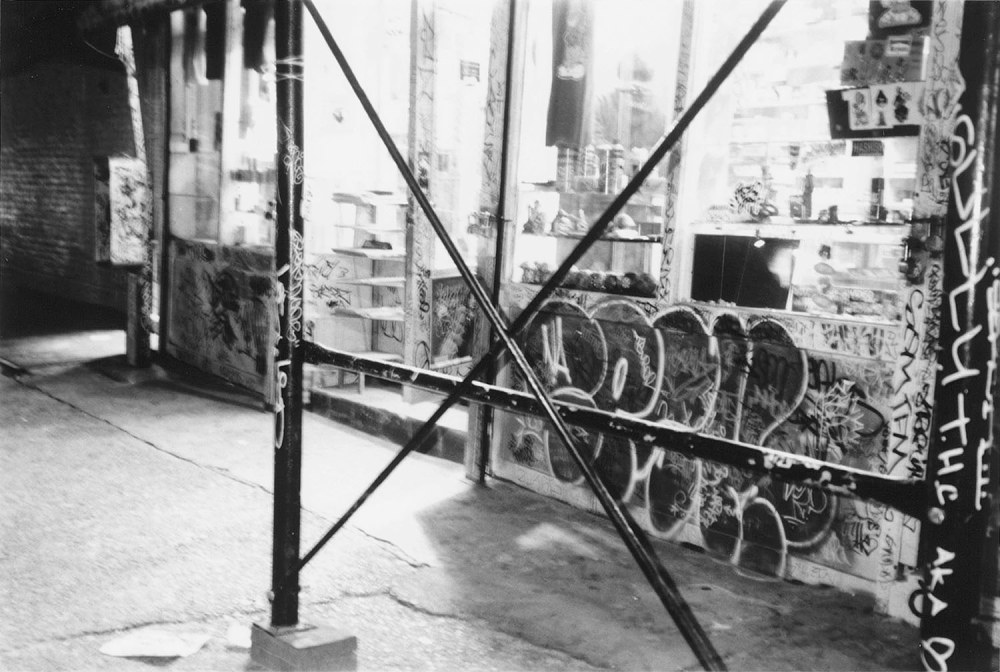 William Gedney and Christopher Wool, whose photographs make up a surprising and resonant exhibition at P.S. 1 Contemporary Art Center, are not artists you would expect to have much to say to each other. Gedney (1933-1989) was not widely known, but connoisseurs of Modernist photography, including friends like Diane Arbus and Lee Friedlander, admired his finely composed black-and-white photographs documenting Kentucky coal miners, the hippies of Haight-Ashbury and the street life of Calcutta.
John Szarkowski, the Museum of Modern Art's photography curator, included him in his influential 1978 exhibition ''Mirrors and Windows: American Photography Since 1960,'' and in 2000 the San Francisco Museum of Modern Art organized a retrospective exhibition of his work.
Mr. Wool, born in 1955, is best known for black-and-white paintings from the 1990's in which large block letters spell gnomic, vaguely aggressive words and phrases like ''Fool,'' ''Bad Dog'' and, most famously, ''Sell the House Sell the Car Sell the Kids.'' His punchy, Postmodernist fusions of black comedy and concrete poetry have appeared in many exhibitions in the United States and abroad devoted to the presumed decline of Western civilization.
What connects Gedney and Mr. Wool is that they both made significant series of nocturnal, urban photographs. It is much to the credit of P.S. 1's curatorial adviser Bob Nickas to discover that connection and to organize this show. Mr. Nickas deserves thanks as well for reminding us of the wondrous formal and poetic potential of the humble, traditional-size black-and-white photograph at a time when the overproduced color print is looking more and more tired and empty.
Read full article at nytimes.com