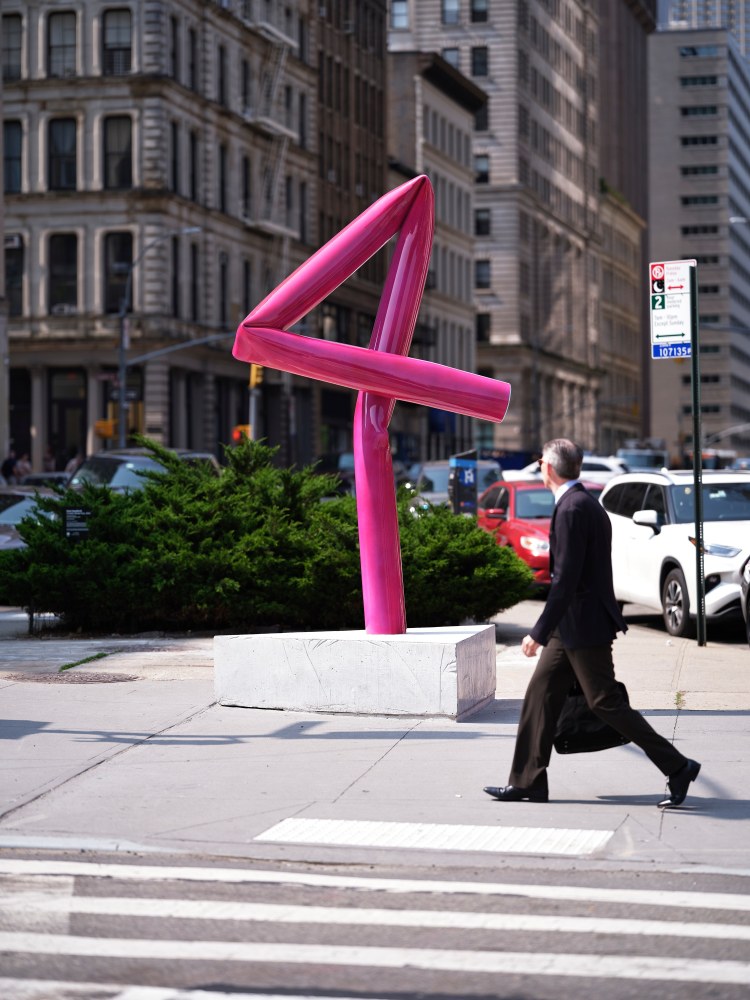 Luhring Augustine is delighted to announce that Mark Handforth's public sculpture, Franklin Street Four, is installed in Tribeca's Barnett Newman Triangle as part of NYC Parks' Art in the Parks program, and has recenelty been extended through April 2024.
Drawing inspiration from the topography of this special public triangle and the ambient electric color palette of Dan Flavin's iconic light portrait of Newman (whose studio overlooked this spot), Franklin Street Four casually wears its form. The 4 stands balanced, holding its pose, tensed, drawing out the triangular cipher.
Franklin Street Four complements Mark Handforth's solo exhibition at Luhring Augustine Tribeca, on view from May 5 – July 28, 2023. The Barnett Newman Triangle is located at White Street between Church Street and 6th Avenue.
Mark Handforth: Franklin Street Four, Installation at Barnett Newman Triangle, May – November 2023